Bible, notebook, pen/pencil, water bottle, camera (phones not permitted), flashlight, bedding/sleeping bag, pillow, toiletries, towels, washcloths, swimsuit, jacket, casual/sports clothes for activities, clothes for evening services (see Girls' & Guys' Dress), closed-toe shoes, sandals/flip-flops if desired, spending money (for gift shop and snack shop)
Alcoholic beverages, tobacco, drugs, weapons, ammunition, fireworks, magazines, electronic devices (cell phones, mp3 players, etc.), gum, drinks, snacks
Ladies'/Girls' Dress: For evening/Sunday services, casual dresses or skirts (with slits no higher than the knee) or loose-fitting pants are required. At other times, loose-fitting fashions that reach at least halfway to the knee are appropriate. Low-cut tops (front or back) are not permitted. Swimsuits should be one-piece.
Men's/Boys' Dress: For evening/Sunday services, collared shirts and either nice jeans or khakis are required. T-shirts and knee-length shorts are appropriate at other times.
Check In: For our Junior and Teen camps, check in is on Sunday at 4pm. While you're here, you can get your questions answered by the health center and kitchen staff, pay remaining fees, and meet your child's cabin leader. Dinner will be provided for campers later in the evening.
Check Out: For our Junior and Teen camps, check out is on Friday at 5 pm.
Campers do not have access to phones except for emergencies. However, family and friends are welcome to write to campers. Please address mail to 1427 Slate Mine Road SE, Fairmount, GA 30139. Be sure to include the camper's name on the envelope and mail it early in the week so it has time to arrive at camp.
Parents can also keep up with camp happenings via Facebook.
Plenty of nutritious, delicious, made-from-scratch food is available at every meal. Those with dietary restrictions must bring their own prepared food or supplements. Sample menus are available here.
Our girls' lodge provides a friendly, comfortable place to stay. Each large room houses up to eight campers, plus a counselor. A mattress, shelving, towel bars and coat hanger hooks are located at each bed. The lodge is air conditioned, keeping the temperature nice and cool even when it's hot outside. A central restroom is easily accessible via a hallway.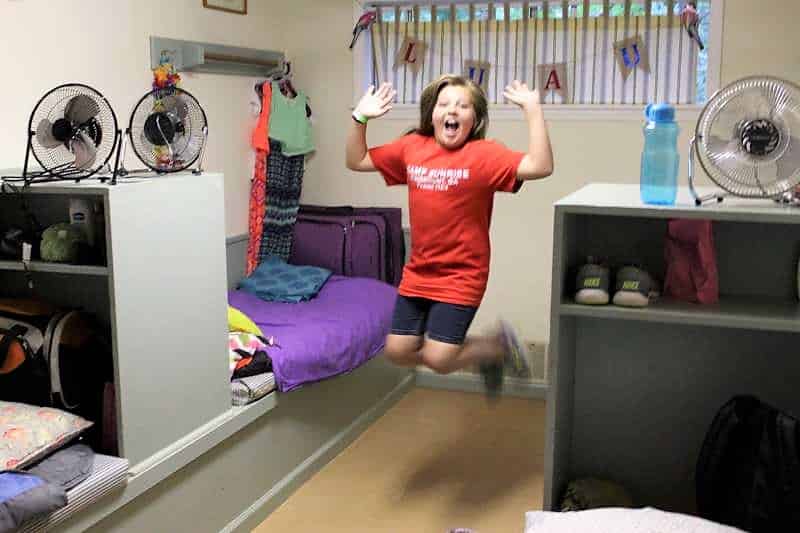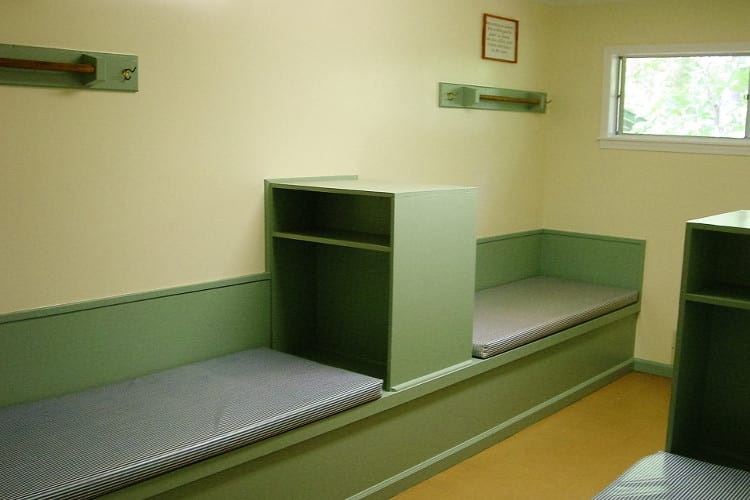 Each connected pair of boys' lodge rooms provides beds and mattresses for up to 9 campers, along with their counselor. Each room has a private bathroom, along with shelves, towel bars and coat hanger hooks for each camper. The back of the lodge is underground, keeping each room relatively cool in the hot summer months.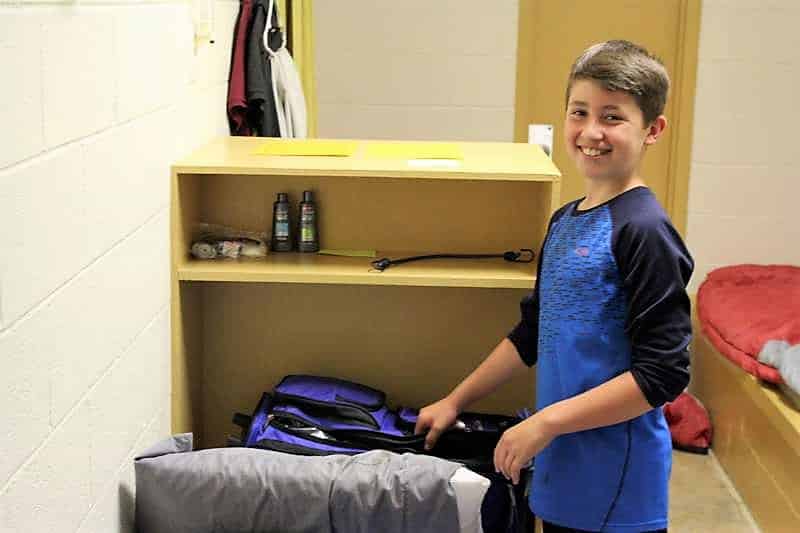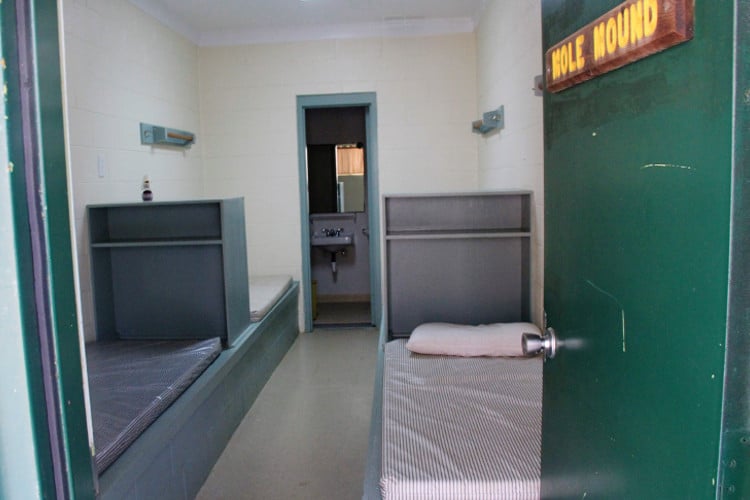 In case of accident or illness, your family insurance will be relied on to cover necessary expenses.
A certified healthcare professional is on duty at each camp. They are prepared to deal with anything from medication and minor scrapes to a medical emergency.
Spending money is not required. However, campers can find water bottles, T-shirts, journals, and much more at our gift shop. They will also love buying freshly made milkshakes at Cornelius' Cafe! When you check in, you can leave money for your camper to spend throughout the week. We'll keep it safe in our store and return the extra at the end of the week. (We recommend sending at least $50.)
Camp Sunrise maintains high standards of Christian conduct. Uncooperative or noncompliant campers are subject to dismissal.