Food
Eat delicious meals in our dining hall or enjoy a picnic at our pavilion!
Our kitchen staff work hard to serve you delicious, healthy meals. Whether they're bringing you a refill or just stopping to chat, our kitchen staff will make your day.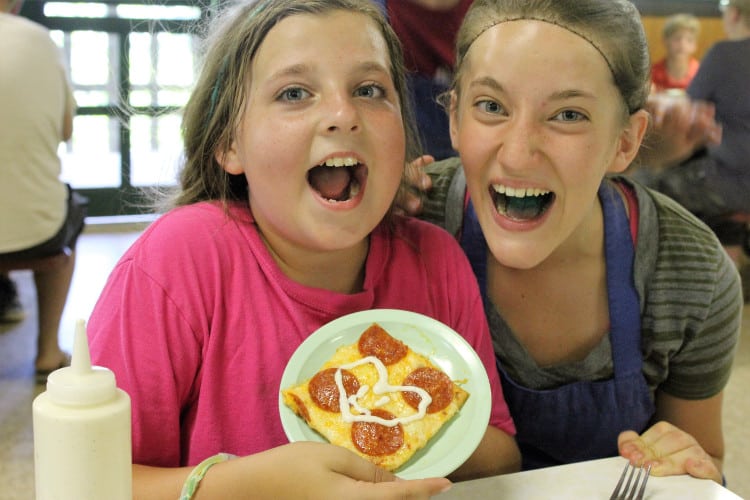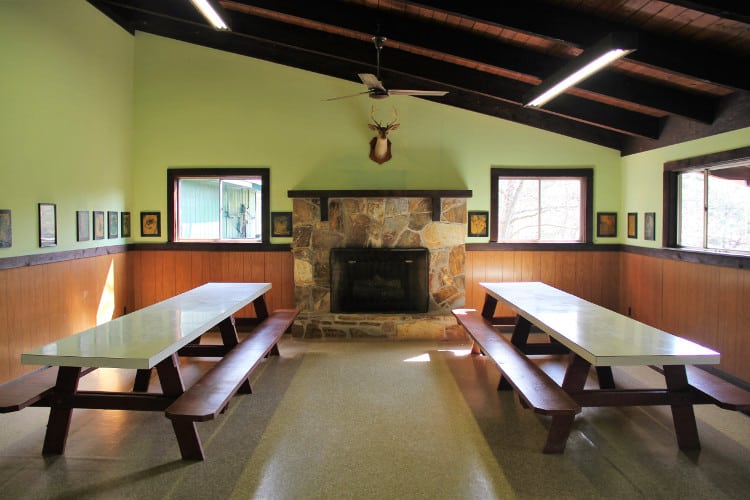 The rustic dining hall is one of our guests' favorite places at camp! Delicious family-style meals are provided here at affordable rates. The dining hall comfortably seats over sixty people.
The pavilion seats up to eighty people at its picnic tables. Its large charcoal grill and serving table are ready to feed even the hungriest of campers.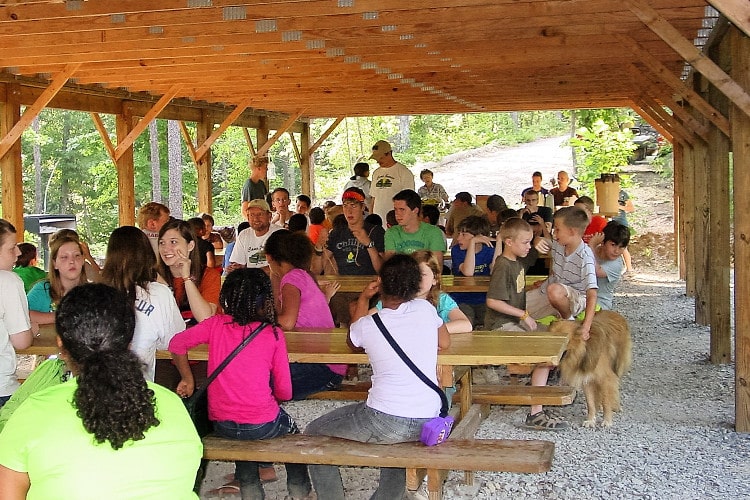 Lodging
Stay in one of our lodges or camp out at our primitive campsite.
Our main lodge can house four to six people per room, up to forty people total. Each room has a private bathroom, air conditioning, shelves, towel bars, and mattresses. Linens and toiletries are not provided. Located just below the main camp area, this lodge is ideal for almost any group.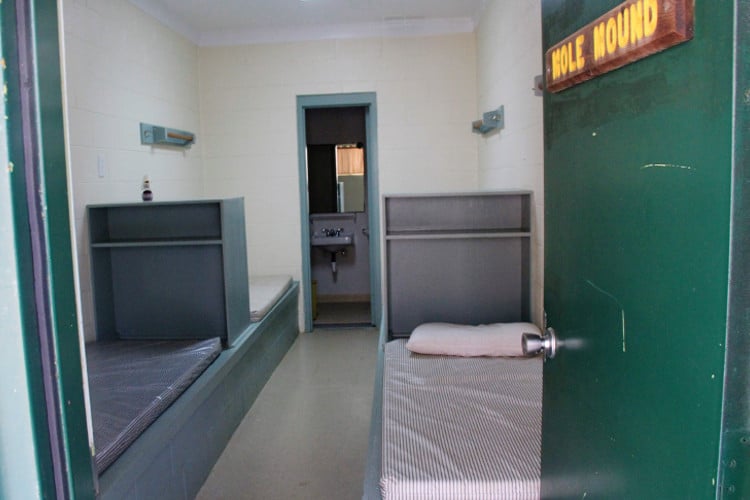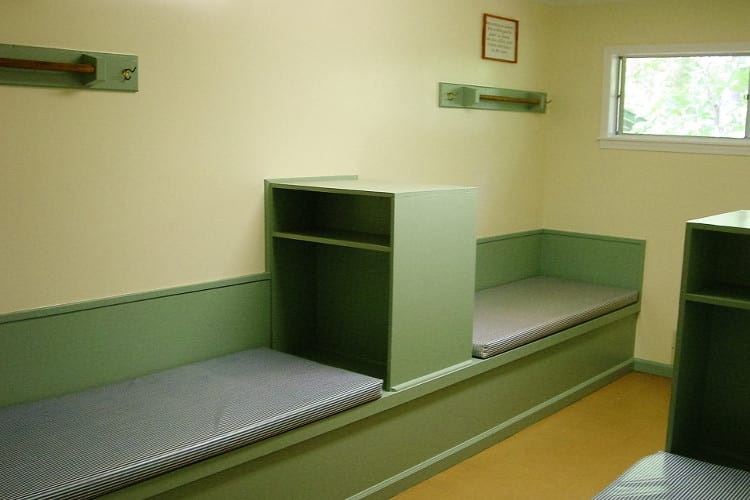 An additional lodge, located a short walk away from the main camp, provides similar accommodations to our main lodge. Three larger, air-conditioned rooms house up to eight people each and provide access to a central restroom.
For the more adventurous, our primitive cabins offer a great location to camp out in the woods. Each cabin contains mattresses for four people. Restrooms and campfire areas are located at the campsite, but no running water or electricity is available. Linens and toiletries are not provided.